Who We Are
Mastertek is an employee-owned professional services firm committed to putting our clients at the heart of everything we do.  We're passionate about creating the conditions for individuals and teams to perform.  Our people go all out to understand the unique challenges our partners are facing and apply their practical creativity to develop solutions that enable success.
LEARN MORE
Our Purpose
To support our clients, their customers and their communities in the pursuit of operational excellence.
Our Vision
We're driven by a vision of our clients as first-choice employers delivering world-class services.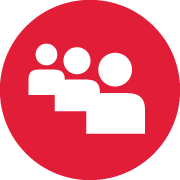 Our Team
We have decades of experience in leading transformational projects
OUR TEAM
Our Clients
We've worked with dozens of councils to help shape their people and culture strategies
OUR CLIENTS
Our Services
We continue to help clients drive strategy and success through their people
OUR SERVICES